Driving Speed 2 is the next iteration of the Driving Speed tech demo.
You need a pretty shit hot graphics card to play it. The minimum spec is a hardware 3D acceleration card, even then some cards will struggle with this game and some cards will fail to run it at all such as the budget Intel on-board graphics chips that are commonly found in budget PCs and laptops.

Please don't email me asking for the source code to the Driving Speed engine. This is a commercial product and contains proprietry information.

A new site for Driving Speed 2 developments is here:
http://www.wheelspinstudios.com/drivingspeed2/index.html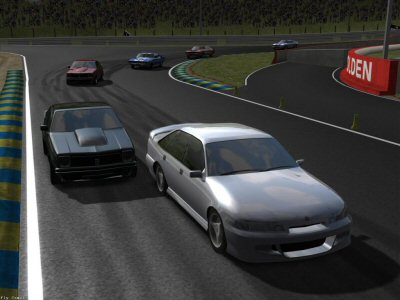 Download here:
---
Driving Speed 1

The Driving Speed tech demo is a high quality independently developed racing game simulation for the PC.
--------------------------------------------
Minimum Requirements
--------------------------------------------
* Windows 98/ME/2000/XP
* Graphics Card with support for Vertex and Pixel Shaders
* DirectX 9b
* Pentium or Athlon 1GHz or higher (recommended)
* 128Mb RAM
Online Lap Records
View player world rankings. (due for maintenance when I get the time to fix the php code, its currently sharing scores with Driving Speed 2)
Screenshots
View game screenshots.
Credits
Driving Speed is Copyright © 2001 - 2007. All rights reserved.
Various car models, textures, environments and sounds that are in the Driving Speed demo are Copyright © by their respective authors. Unauthorized selling, rental, commercial use, is a violation of copyright law.
Programming of the game is Copyright © Derek Long - http://www.megaderek.com/
HSV GTS & GTS-R car models and textures are Copyright © Darryl Mills - http://www.polybuilt.com.au/
Audi R8 LeMans car model and textures are Copyright © Chris Wise - http://www.virtual-mechanix.com/
Adelaide Race Track Copyright © Team ORSM - http://www.v8gaming.com/
Originally created for Sports Car GT by: 'Wizzo' I. de Sousa
Converted to F1 Challenge by: Stu Griffiths from RSDG
Additional texture modifications to HSV car textures are Copyright © Lachlan Herriot
User interface and additional effect textures are Copyright © Derek Long.
FAQ
Q.) Why is the game called Driving Speed?
A.) The name Driving Speed is actually the name of the engine as well as the current tech demo. Full games are likely to be released under different names in the future.
Q.) Is the Driving Speed engine available to license?
A.) At the current point in time the engine is not available for licensing.

---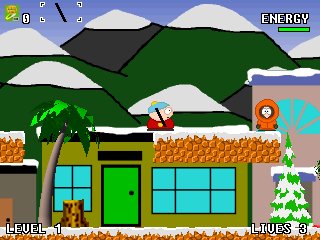 This is a side scrolling 2D platform game that I developed during my spare time back in December 1999 - August 2000.
---
Photo-realistic 3D rendering software that I developed during the period of 1994 - 1999. This from a really old homepage.
---